We would like to thank Simply Green Landscapes and Curtis & Cottrell for their recent custom and welcome them to our secured locations. Tri Security recognises the importance of effective and reliable security systems for commercial premises.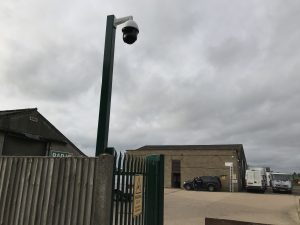 We have installed a site-wide ultra low light CCTV system and two state of the art auto-tracking cameras. This site was having a problem with unwanted visitors and since installing the CCTV system we are happy to confirm that any unwanted visitors will be on camera! The system is remotely monitored and controlled for ease of use and peace of mind.
The video below shows one of the PTZ cameras in Smart Tracking mode, this camera is tracking the person by itself with no human interaction at all.