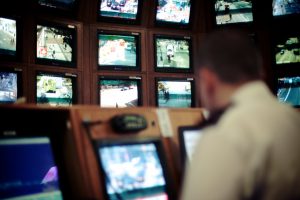 We are able to offer 24/7 Remote Monitoring via our Alarm Receiving Centre.
We use the UK's leading independent Alarm Receiving Centre. Their flexibility has enabled us to form strong business partnerships with some of the biggest names in communications, allowing us to provide you with a superior network of support across all of our alarm monitoring services.
We can monitor all types of security systems from fire, intruder, medical, mechanical and environmental alarms, to CCTV cameras, personal attack alarm and lone worker protections.
All of these services are monitored by a team of highly trained expert operators. They provide the rapid response and outstanding level of customer care that our business and residential customers demand at all times.
In turn, our alarm monitoring team is supported by the latest technological advances in systems and software. In such an innovative and rapidly evolving industry, it is absolutely essential that we remain at the cutting edge of technological change.
In short, we provide cost-effective alarm monitoring and real peace of mind.